Gallery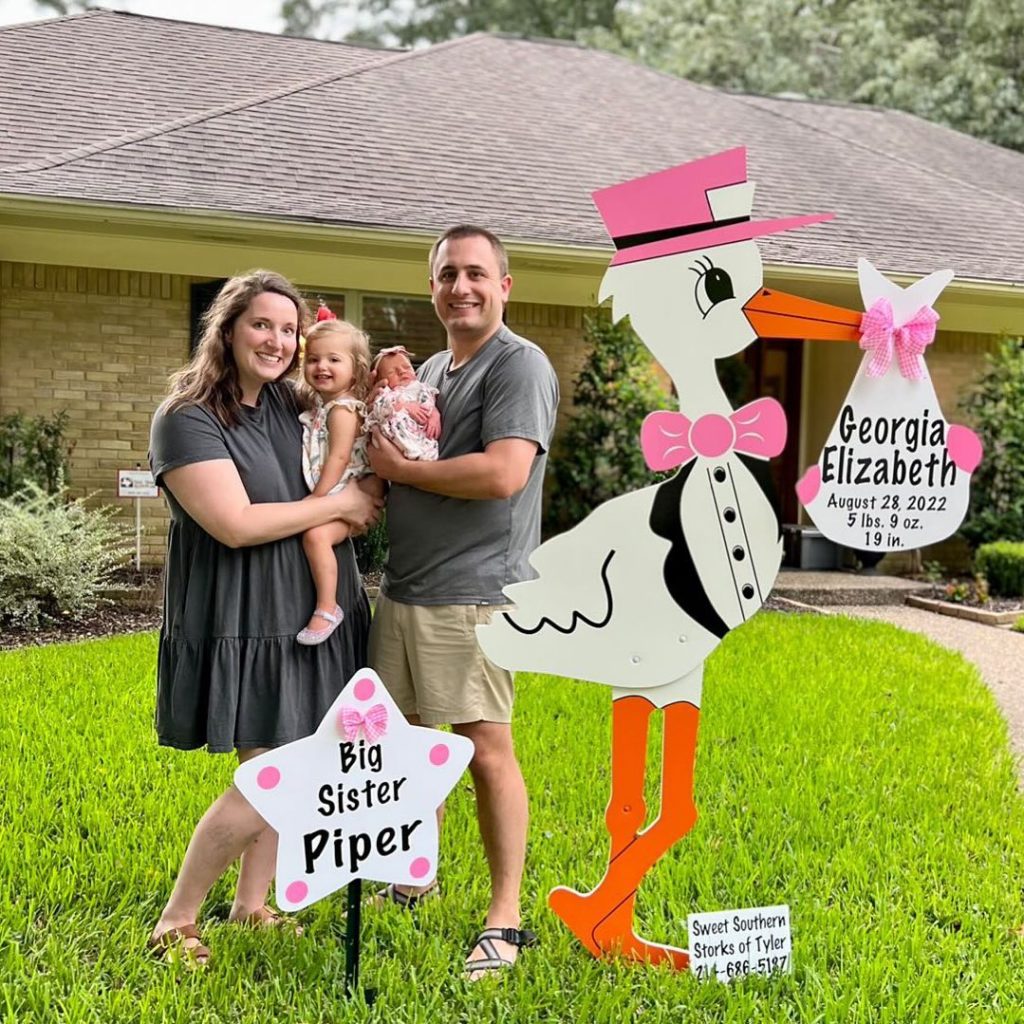 Can I reserve the baby Stork Sign in advance?
We do not reserve newborn storks in advance due to the unpredictability of a baby's arrival. If you are interested, please reach out with the estimated date of the baby's arrival and the signs you are interested in. This will help us be prepared near your due date, Once your baby has arrived, send us a text with information/stats so we can prepare your new baby announcement lawn sign and install it in your yard. We will do our best to have your stork yard sign to announce your baby is completed and dropped off for you within 48 hours. We try our best to install the sign(s) before the new baby and mom arrive home but we cannot guarantee it.
We do reserve storks for baby showers and sip and sees.
Get in Touch
Send us an email, give us a call or fill out the form here!
Tyler, Texas
214-686-5187
katelyn@sweetsouthernstorksoftyler.com